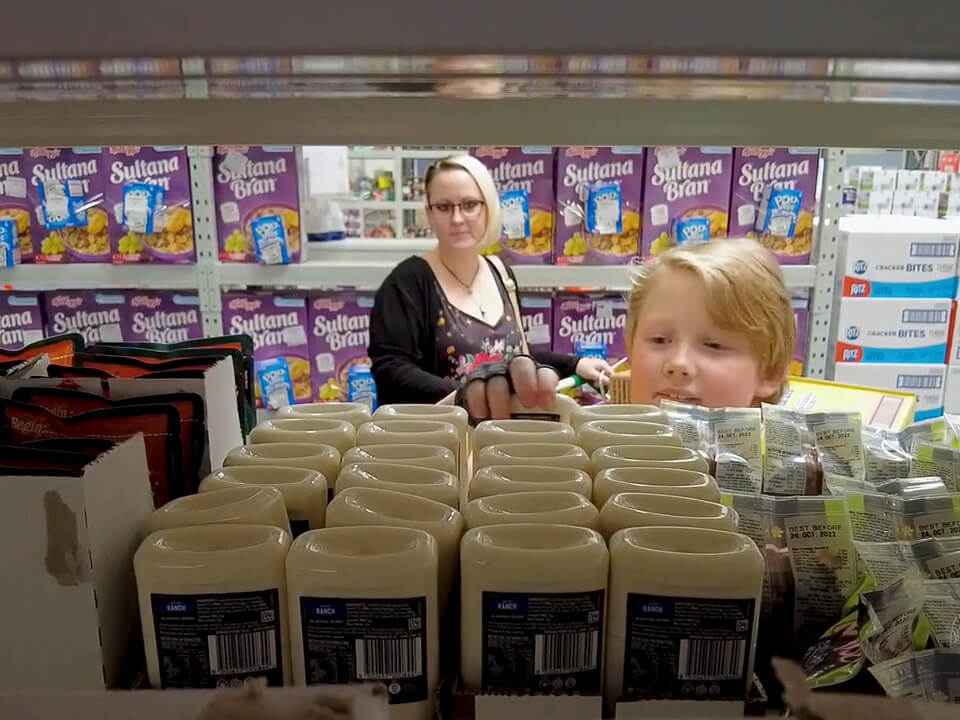 Foodbank WA Annual Report 2023
There are over 116,000 children living in severely food insecure households in Western Australia.
Zade is one of them. Zade doesn't go hungry, but only because his mum sometimes does.
Find out how we helped Joanne and Zade
Jo is a single mum. A car accident left her with a disability and unable to work. She has struggled financially for years and almost lost her house during the financial crisis.
Then just as they were getting back on their feet, Zade broke his neck.
"You plan for emergencies in the house, you don't plan for an injury for one of your kids. Having to afford to be at hospital all day, every day and make sure there is food for your kids for school while you are not at home."
"There would be days where I miss meals so the kids can eat. I try not to let them see the struggles. But it's exhausting and very stressful, thinking 'what are we going to eat tomorrow?'"
Jo still struggles to make ends meet.
"We are still trying to get back on track after everything. It's hard to get money back once you have lost it and you are living week to week. We wouldn't be able to put food on the table if it wasn't for Foodbank."
"When I know I don't have a lot of money for the budget that week, I know I have Foodbank and I can get food for the kids. I don't have $300 to do a weekly shop, sometimes I only I have $80. I can get three times as much with Foodbank."
Every day we help families like Jo and Zade.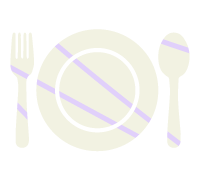 9,205,492
meals provided to Western Australians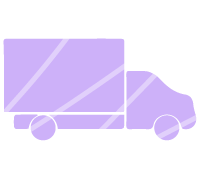 5,109,048
kilos distributed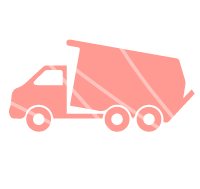 4,737,779
kilos saved from landfill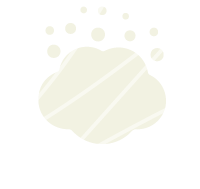 9,001,780
kilos CO₂ emissions saved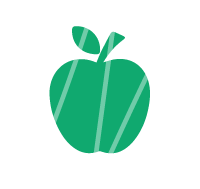 7,092
nutrition education attendances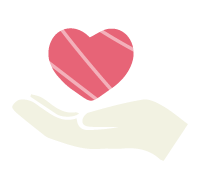 178,620
volunteer hours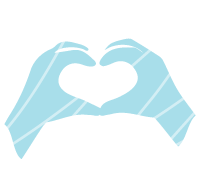 352
charity partners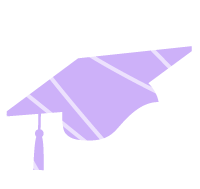 503
schools engaged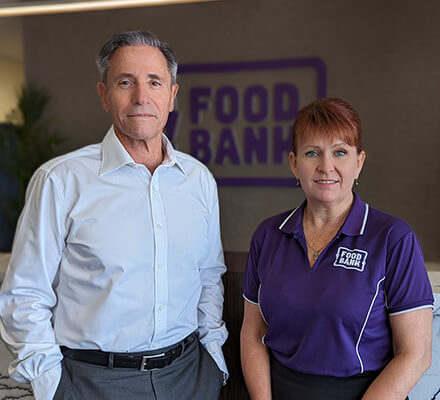 With an economic impact valued at $65 million, our work is feeding real change across Western Australia. We remain steadfast in our commitment to fulfilling our purpose: Feed. Educate. Advocate.
Feed
As the cost-of-living crisis continues to affect those in our community, the demand for our services has surged. Our commitment to addressing this demand is stronger than ever, and we're working tirelessly with our food supply chain network to ensure the quality and dignity of our customer experience.
We have expanded our Mobile Foodbank network across 20 new locations in Perth and the regions to ensure more communities have access to the help they need. And we're not stopping there. We've formed exciting partnerships in the Kununurra and Newman communities as we have developed plans to create new regional hubs once we secure stakeholder support.
Educate
While some of our funding contracts for nutrition education came to an end this year, we seized this opportunity to launch our first fee-for-service model that enables us to extend our reach and empower more people through evidence-based nutrition education. This move not only ensures the sustainability of this vital part of our mission but opens exciting new markets and avenues for us to making a lasting impact.
Advocate
We also continued our important role in meeting with Local, State and Federal Government and their agencies to highlight the impact we make as shown in our improved data collection and analytics, and sharing the stories of those we serve. This is helping frame how we can work better together in the future.
Sustainability
We're filled with gratitude for our corporate partners and the unwavering support from our incredible community. Thanks to your generosity, our financial foundation is strong and sustainable.
To meet the ever-growing demand, we're reinvesting these resources back into our organisation. Our mission is to ensure we're not just here for today, but for the long haul. How are we doing it? By embedding excellence into every nook and cranny of our organisation and focusing on sustainable growth.
We'd like to extend a special thank you to Peter Mansell, who served as our Board Chair for 12 years, guiding us through remarkable growth with a steadfast commitment to long-term sustainability.
We also thank two long-term Board Directors Ian Rakich and D. John Carlson who are stepping down at the end of their term at our AGM on Tuesday, 21 October 2023. Their guidance and support has been invaluable.
And, of course, a heartfelt thank you to our dedicated Board, committees, leadership team, staff and volunteers. Your adaptability, unwavering commitment and boundless compassion are what allow us to navigate the ever-changing landscape and serve our community with respect and integrity.
Derek La Ferla, Chair
and Kate O'Hara, CEO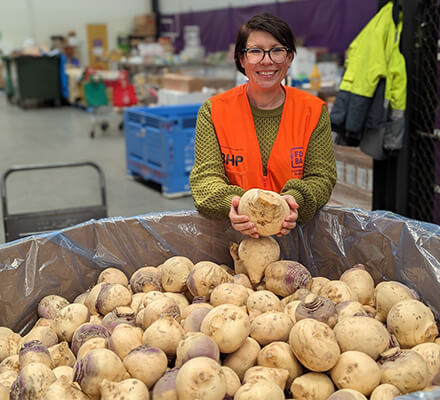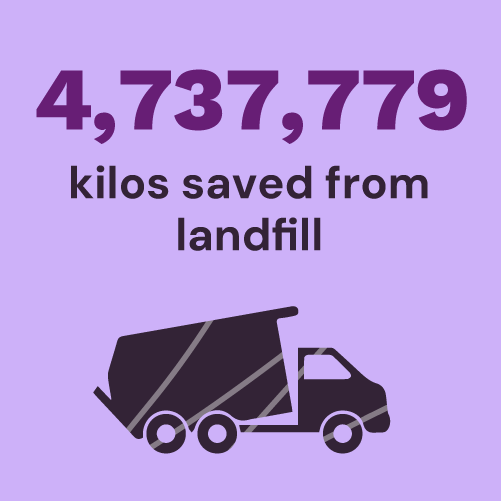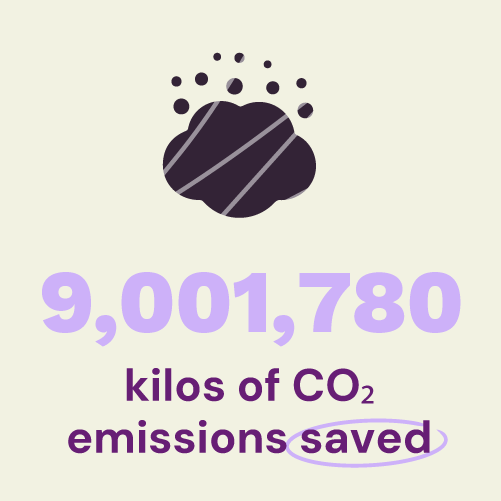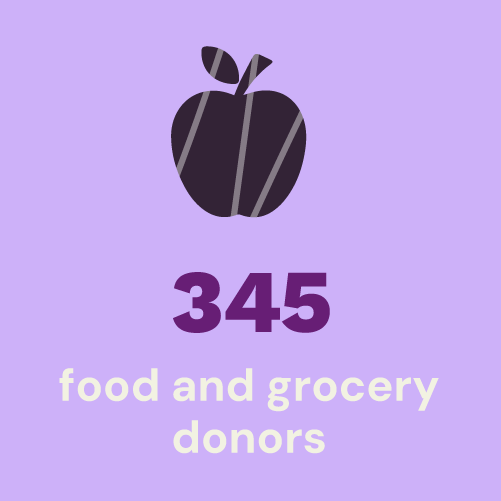 Our commitment to rescuing surplus or imperfect produce and redirecting it to those in need has seen us expand our network of suppliers, which includes farmers, fresh producers, retailers and manufacturers. Instead of letting perfectly good food end up in landfills, we're making sure it goes to people who need it most.
With the cost-of-living crisis putting pressure on families, the demand for our services has skyrocketed. Thankfully our partners in the food and grocery industry stepped up in a big way, increasing their donations by a remarkable 15% this financial year.
When it comes to the food we provide, nutrition is our top priority. Two-thirds of our donations consist of fresh produce and staples, 16% are chilled items and 10% are frozen goods. Sweets and drinks make up less than 5% as we focus on delivering balanced and nutritious meals.
But it is more than food. Thanks to our generous donors we offer a range of other grocery items including nappies, pet food, cleaning and personal hygiene products.
Get some pork on your fork
For six incredible years, our partnership with Westpork and the Dardanup Butchering Company has been a game-changer. Thousands of our customers now enjoy a variety of pork products, from sausages to mince, diced pork, roasts and chops, boosting essential protein intake.
Read how this partnership helps our customers get their protein requirements
Hello to fresh produce
Every Tuesday, our truck rolls up to the Hello Fresh warehouse to gather their generous donations. In fact, Hello Fresh produce now takes centre stage in our Mobile Foodbank hampers and fresh produce packs, making up most of these popular staples for many households balancing a budget without forgoing fresh, healthy foods.
Read how Hello Fresh has used this successful partnership to become a national donor
Colder than Antarctica – how we extend food's lifespan
It is a mammoth task to process the incoming food donations of over 400 tonnes each month. This requires us to decide where stock moves to, whether to store in the freezer or distribute to our branches and Mobile Foodbanks.
Our freezers hold 396 pallets or 250 tonnes of food and is kept at a baltic -18°C. The total volume is equivalent to 27 London double-decker buses and every kilo is critical to ensure our ongoing food supply.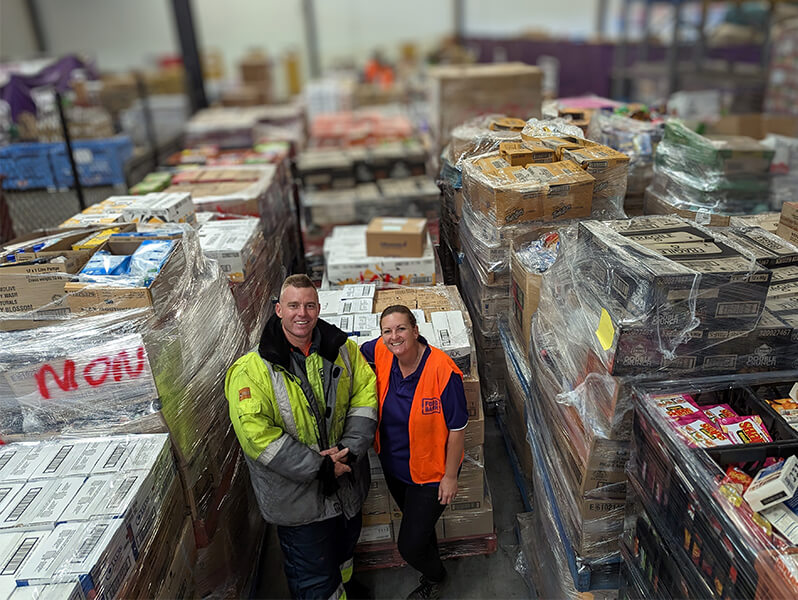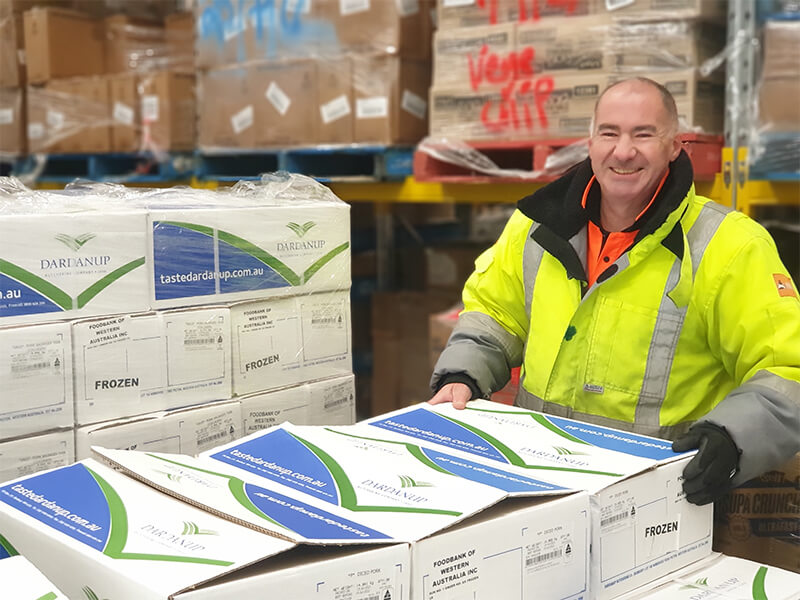 A special thanks to our major food donors
We are grateful to our local and national food donors who remain committed to reducing hunger and food waste by donating their surplus stock to us.
Aldi
Bega
Beta Spuds
Coles
Castro Farms
Dardanup Butchering Company
Galati Bros
A & D Guadagnino
Goodman Fielder
Hilton Foods
Hello Fresh
HS Fresh Food
Ivankovich Farms
Ingham's
Kimberley Clarke
Lactalis Australia
Linley Valley Pork
Lite n' Easy
Martella AJ & CA
Mt Barker Chicken
Metcash
Nik Trandos
Northern Valley Packers
Patane Produce
Perth Markets
Soul Fresh
SCT Logistics
Tip Top
Westpork
Winc
Woolworths
Vesco Foods / Patties Foods
Fruit growers in the Southern regions
Our national donors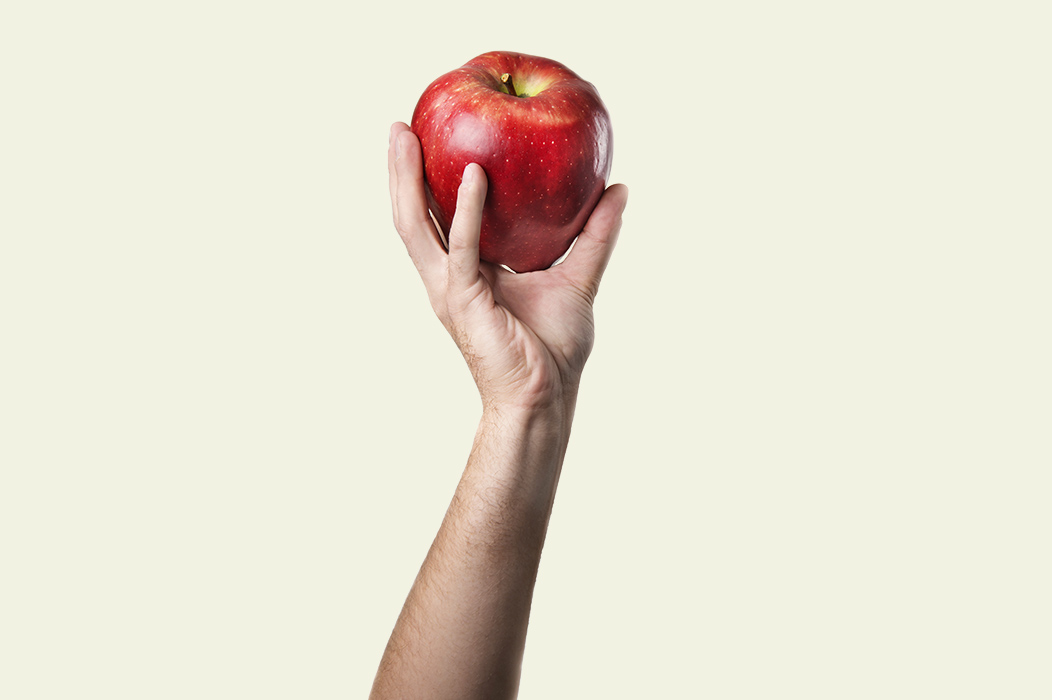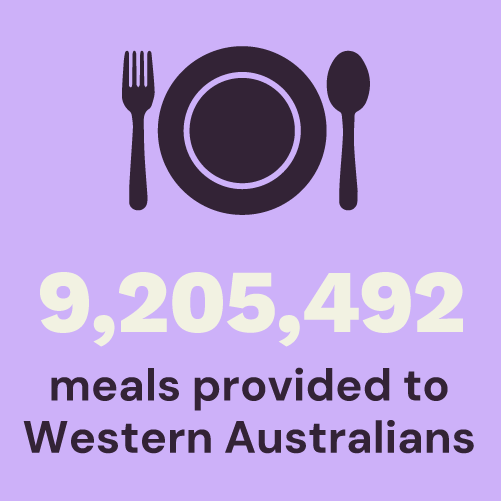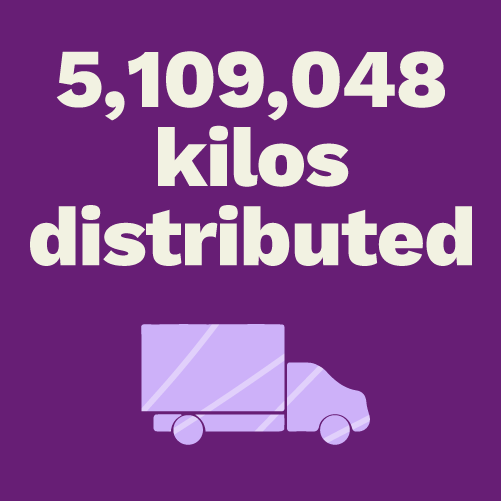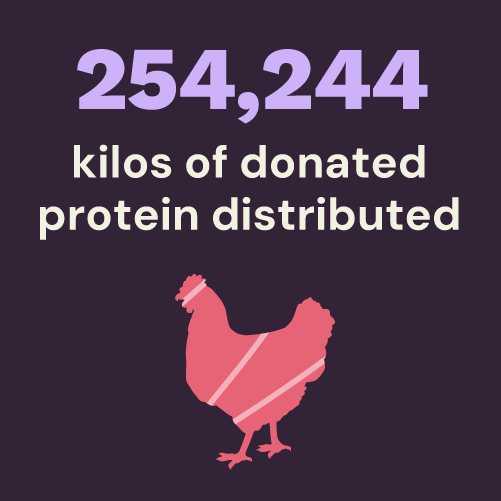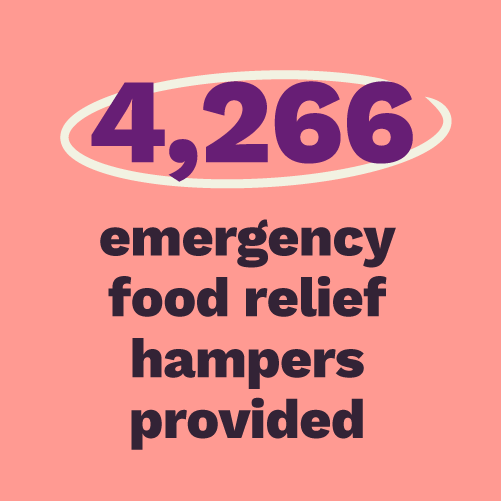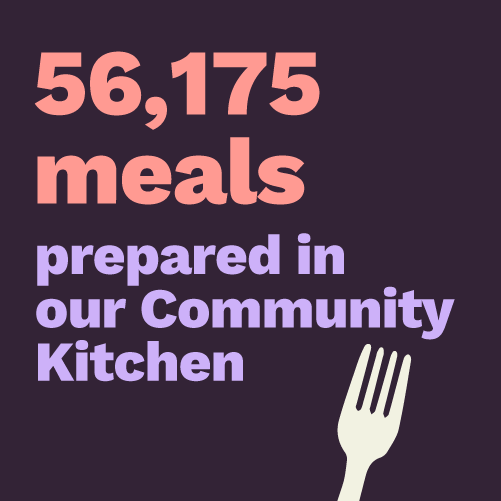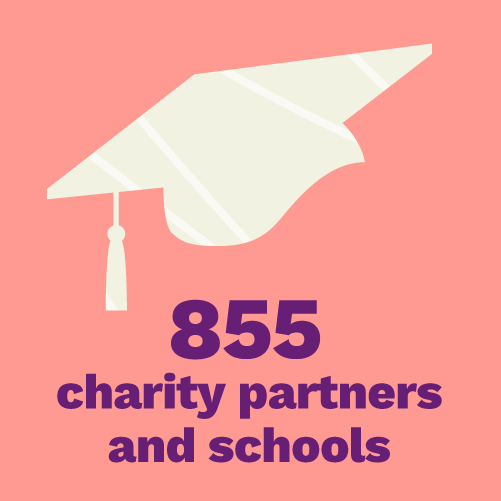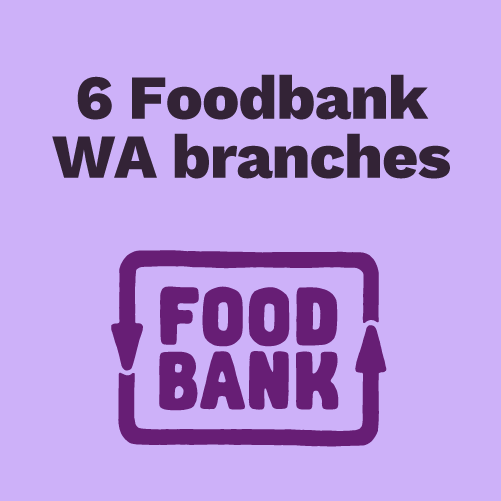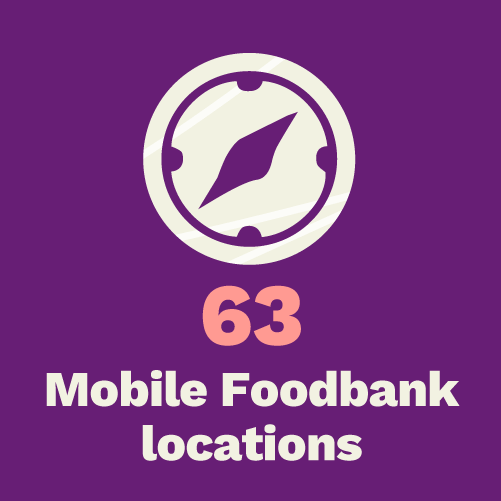 While we provide food and essentials to those who need it, it's not all we do. Food is more than a necessity. It has the power to bring us together. To keep us going. To fuel the bright minds of tomorrow. To show we care.
Not even Tropical Cyclone Ellie could stop us getting food to those who need it
With sticky faces and fingers, the smiles on these Kununurra kids are as big as the watermelons we delivered.
When Cyclone Ellie struck, we were ready. We packed hampers for flood-affected areas, and with the Government's support, we ensured they reached those in need. But the real challenge came in delivering food to areas not directly hit by the cyclone.
Kununurra, a town 3,000 km from Perth, saw an influx of people from flooded communities. However, the closure of parts of the Great Northern Highway disrupted its major supply route, leaving supermarket shelves empty.
Find out how we joined forces with our partners to ensure food reached those who needed it most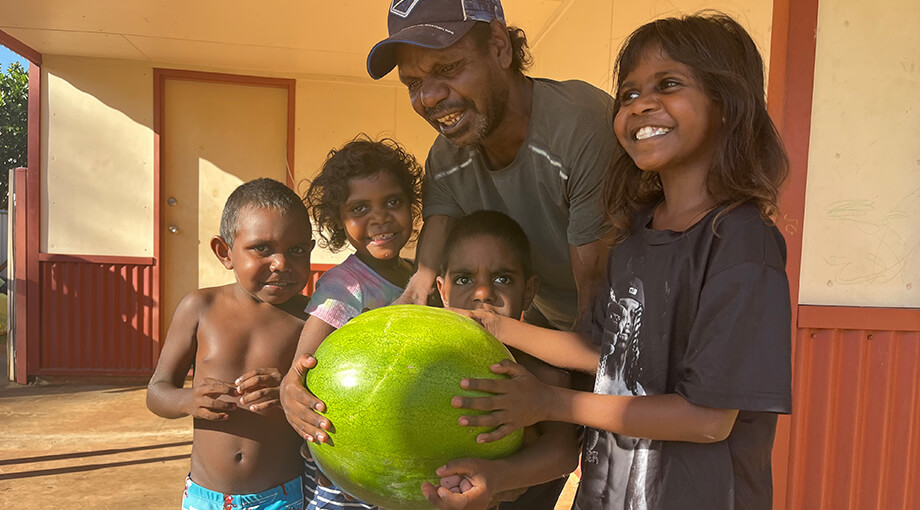 Reaching regional communities
Our branches in Peel, Bunbury, Albany, Kalgoorlie and Geraldton are the heart of our mission in these communities and beyond.
In our regional network, we've introduced new Mobile Foodbank locations, making our services more accessible than ever.
Albany, our oldest branch, received essential equipment upgrades, thanks to the support of Community Bank Albany, Edge Property and Planning, Lions Club of Albany and Southern Ports. These upgrades reduced our costs and environmental impact.
In Kalgoorlie, we offered our first nutrition education sessions, and in Geraldton, we've teamed up with MEEDAC, Mission Australia and the Department of Communities to extend our reach.
Our branch partners are invaluable, helping streamline operations, increase meal distribution, and expand our regional Mobile Foodbank service. We extend our heartfelt thanks to Alcoa of Australia (Peel), South32, Talison Lithium, ATCO (Bunbury), Northern Star Resources Ltd (Kalgoorlie), Illuka Resources (Geraldton) and Arc Infrastructure and CBH for their unwavering support in the Wheatbelt region.
Mobile Foodbank
We're breaking down barriers to food access with our Mobile Foodbank service that visits 63 charity partners to help individuals who can't make it to our branches. In Perth, we delivered 568,636 meals across 32 locations each week from Rockingham to Two Rocks. This year, our regional Mobile Foodbanks grew to 31 locations from Geraldton to Albany, providing 104,586 meals. Your support is what makes all this possible.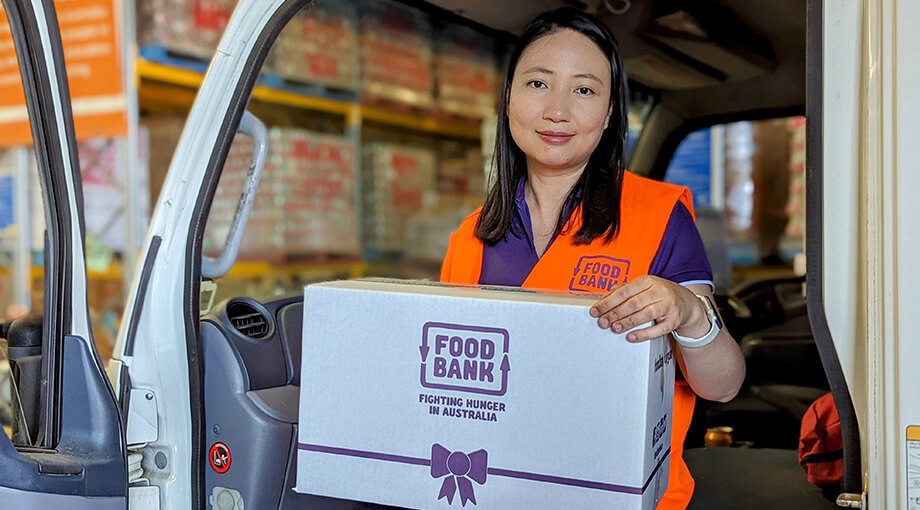 Community Kitchen
Our Community Kitchen chef is the master of the mystery box challenge. Armed with donated food, he transforms rescued ingredients into delicious meals, saving them from landfill. Every week, our chef handpicks ingredients from our donated produce, then rallies volunteers to whip up affordable, nutritious and ready-to-eat fresh and frozen meals. This year, they cooked up a staggering 56,175 meals.
Find out how this ultimate mystery box challenge works
Feeding hungry tummies with the School Breakfast Program
Our School Breakfast Program is giving growing bodies and curious minds the fuel they need. In 22/23, we provided breakfast to 24,422 students every week across 503 schools.
The annual Volunteer Awards encourage schools to recognise the unsung heroes behind their breakfast clubs. 166 school staff, students, parents, community members and organisations from 95 schools were nominated, highlighting the collective effort that goes into ensuring every child starts their day right.
We're immensely grateful for the support of the Departments of Education and Primary Industries and Regional Development as well as Telethon and BHP in supporting our School Breakfast Program.
"We feel very strongly that it is an essential service for our families who are often under extreme financial stress and/or living in overcrowded, chaotic environments. For families living under these conditions, the additional stress of providing breakfast can become insurmountable. Breakfast Club allows us to ease the burden faced by these families while at the same time ensuring that the children attend school and have a good healthy start to the day."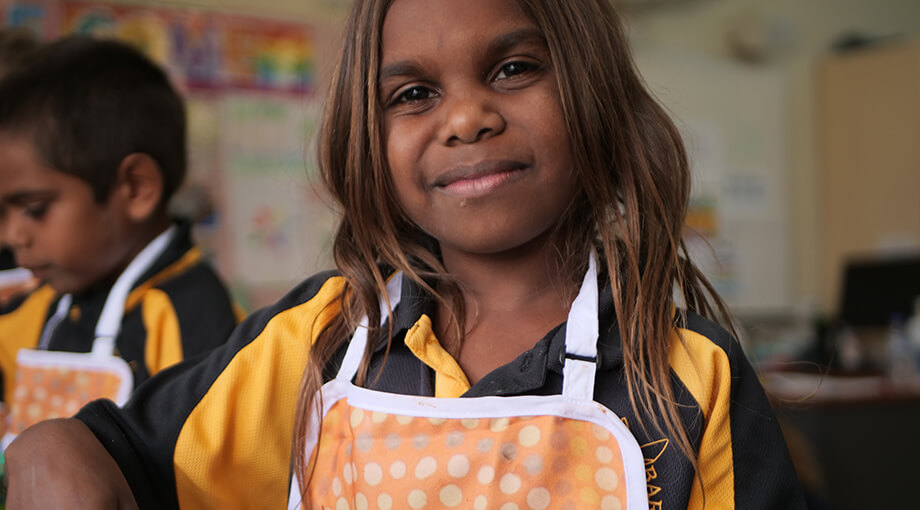 Delivering fresh fruit with the Perth Airport School Fruit Van
The Perth Airport School Fruit Van program delivers 10 kilo boxes of fresh fruit each week to 75 schools. Thank you to the local growers who donated the fresh fruit and program supporters Perth Airport and Stan Perron Charitable Foundation for helping us deliver 28,000 kilos of fruit this year.
Find out why Bert our driver loves delivering fruit to school kids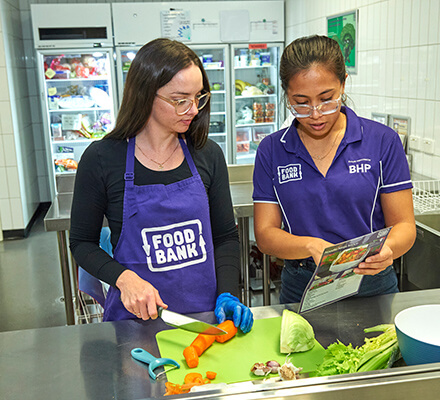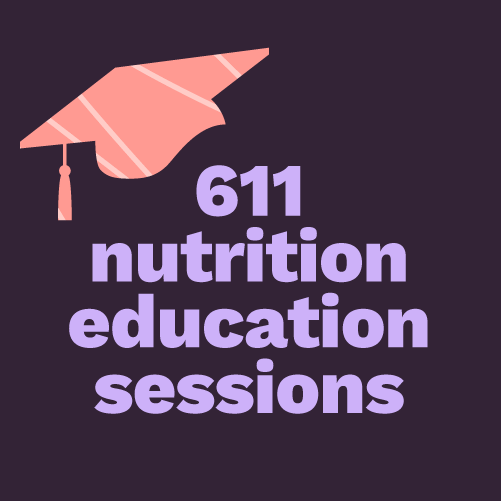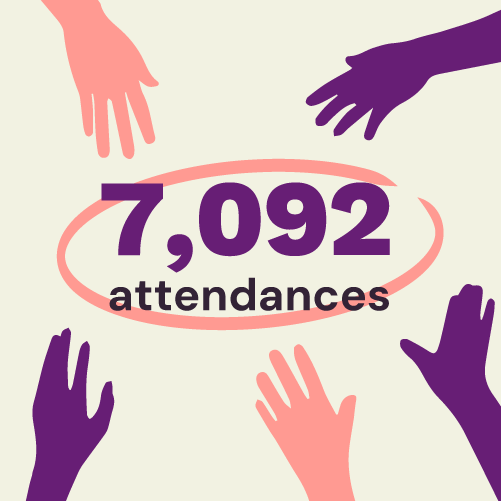 We're on a mission to empower people with the knowledge and skills to improve their health outcomes. Our nutrition education and cooking programs, led by qualified nutritionists and dietitians, are all about evidence-based, long-lasting healthy habits.
This year, we launched our new recipe book, Healthy Tucker. It offers balanced meals with a focus on canned and frozen fruits and veggies to make nutritious eating affordable and accessible, whether you're in the city or out in remote Western Australia.
Helping Yarloop kids learn to cook
"It's such a great program teaching the kids how to cook, use knives safely and how to read and follow recipes. Watching all the kids asking each other "which one did you cook?" And "wow that tastes amazing you have got try it" was awesome to see."
Read how parent helper Katie loved trying new foods with her kids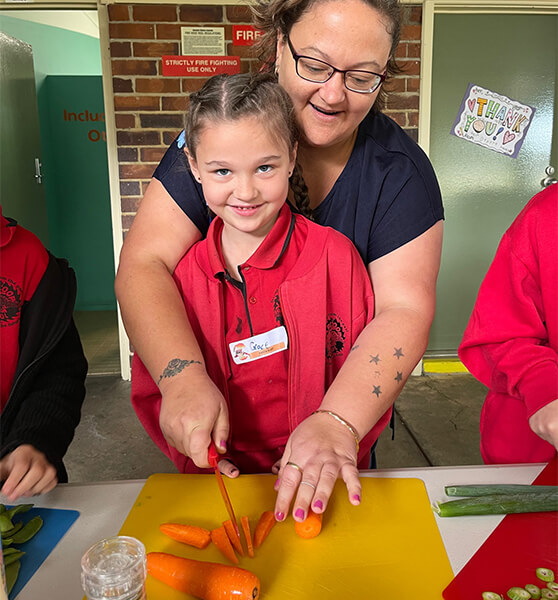 Teaching school students how to make healthy food choices
We believe teaching kids about food from an early age can help them make healthy choices for life. Our Food Sensations® for Schools program provided interactive hands-on nutrition sessions before students learnt how to cook age-appropriate easy and healthy meals.
We worked with schools across Perth, Kimberley, Great Southern and the Southwest to empower 1,794 students to cook healthy and tasty meals while learning about nutrition through our Superhero Foods® characters.
"I had so much fun helping the kids when you came to do the Food Sensations workshop at my kids' school. Being a mum of 5 kids from ages 5-13, they all have different tastes and getting them to try new things can be difficult (as any parent would know). They even let my 5 year old daughter join in, she had so much fun cutting up the veggies and doing the measurements, which was awesome to watch and even she tried new things and she loved everything she tried."
Our Food Sensations for Schools program finished in December 2022. Over 16 years we empowered 41,000 students across 874 schools to make healthy food choices. Our heartfelt thanks go out to the Departments of Education and Primary Industries and Regional Development for their unwavering support.
Fast forward to 2023, and we're thrilled to introduce a brand-new lesson; Food Sustainability and Cooking to promote food literacy and kitchen safety. We partnered with 9 schools in Perth and the Southwest to deliver 27 sessions to 355 students. Teachers and students alike praised the engaging sessions, which sparked discussions about waste reduction, sustainability and the invaluable life skill of cooking.
"The session was perfect, the children were engaged and they loved it. The sorting of cards so that nothing went into the bin was excellent. Really provoked discussion about waste and unnecessary items going into landfill."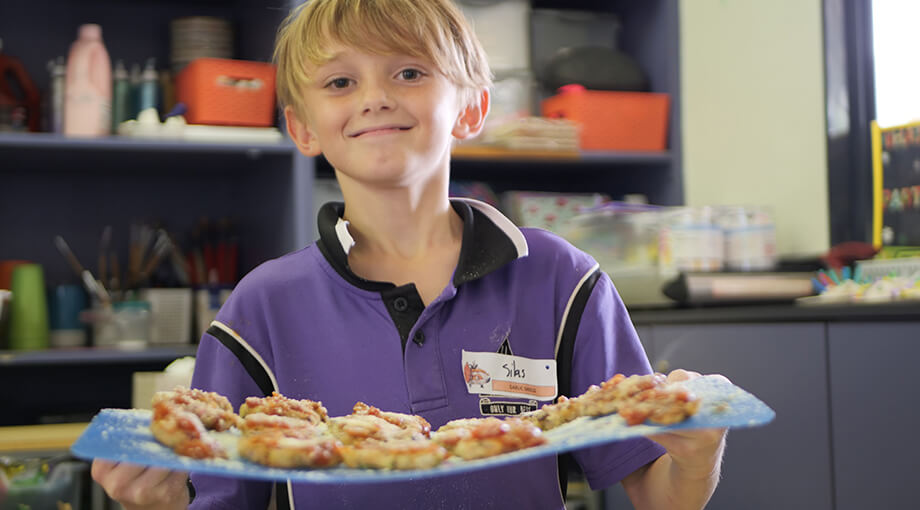 Using Superhero Foods® resources to inspire students
They may look like Everyday Foods but they are Superhero Foods in disguise.
Superhero Foods is all about making healthy eating and cooking fun for kids. With a range of engaging nutrition education tools like recipe booklets, posters, storybooks, collectibles and culturally appropriate resources for Aboriginal children, the program sparks curiosity and inspires lifelong healthy eating.
This year, we unveiled our brand-new website for an even more interactive experience. We've had the pleasure of welcoming nearly 1,000 new users to our community from all over Australia, sharing over 6,800 of our fantastic resources.
Explore our fresh and user-friendly Superhero Foods HQ website – designed to make learning a blast.
"Thank you. These will be a very treasured resource in the classroom"
Vital nutrition sessions for parents with young children
The first five years of our children's lives are vital for developing healthy eating habits. Our Food Sensations® for Children program helps guide parents to plan, prepare and cook healthy meals for the whole family on a budget.
This year we delivered 48 programs to 450 participants, making a positive impact on 900 children. We've partnered with 38 community organisations across Perth, Midwest-Gascoyne, Goldfields-Esperance and the Southwest to reach a diverse range of families, including Aboriginal people, Culturally and Linguistically Diverse people and teen parents.
Through our collaboration with the Child and Community Health and their Aboriginal Health Team, we delivered the program to Aboriginal families. With the guidance of Aboriginal Elders, we've not only shared cooking skills but also welcomed 35 Aboriginal families to join us on this healthy journey.
"This is a must do for new parents… the program format is informative, practical and a massive plus for new parents, social. I will be recommending it to everyone starting their parenting journey."
Thank you to Telethon for the support of this program.
Empowering healthy food choices for people with disability
Our Healthy Food For All Abilities program is designed for people with disability, especially those transitioning to independent living or supported accommodation.
In collaboration with 21 disability service providers across Perth, Midwest-Gascoyne, Goldfields-Esperance and the Southwest, we've delivered 33 programs to 1,200 participants.
We were thrilled to welcome The Hon Don Punch MLA BPsych BSocwk MBA, Minister for Disability Services, to one of our programs to demonstrate the impact of our initiative. We also presented at the People with Disability WA State Disability Conference, showcasing the effectiveness of our program.
"The program has created a lot of interest for my client to take part in making meals and it was helpful to encourage him to eat healthy. It was a very lovely experience although he has not gone out with the other participants, he has met them elsewhere for other activities and one at a shopping mall and recognises them and he smiles says hello or waves."
We are thankful for the Department of Communities for their support of this program.
Empowering communities in the Pilbara
We're on a mission to feed change through nutrition education in the Pilbara and our commitment extends to Port Hedland, Newman, Punmu and Kunawarritji. Our programs are designed to boost nutrition knowledge and cooking skills in school-aged children, youth and parents and carers of children. The difference is that we're not just sharing information; we're lighting up lives with healthier choices and newfound cooking skills.
This year, we delivered sessions to 300 school students, 210 young people and 52 parents and carers. We also supported 400 students at 15 schools each week through our School Breakfast Program.
But our impact doesn't stop there. We're leaving a lasting legacy in the region through our educator training program, empowering teachers and health professionals to carry our programs into the future.
We also co-designed several practical resources including Good Mirrka, an image-based flipchart recipe book in collaboration with Martu people through KJ Families. Translating to "Good Food" in Martu Wangka (Martu language), this new resource teaches important nutrition information and features some of our best recipes in a clear and culturally appropriate way.
"The best part is the educational aspect. This is the fourth session I have seen with the students from our school and the message and games are always the same, so the students are carrying their understandings forward well. This repeated pattern and process means they are familiar and gaining critical reinforcement at all levels. Therefore, they are learning content related to healthy/unhealthy food choices as well as developing important physical skills and hygiene habits related to food preparation. However, I am also impressed by your team's enthusiasm and positivity with the children which helps to keep them motivated and interested. They love the visits!"
We are thankful to BHP who have supported these programs for 12 years.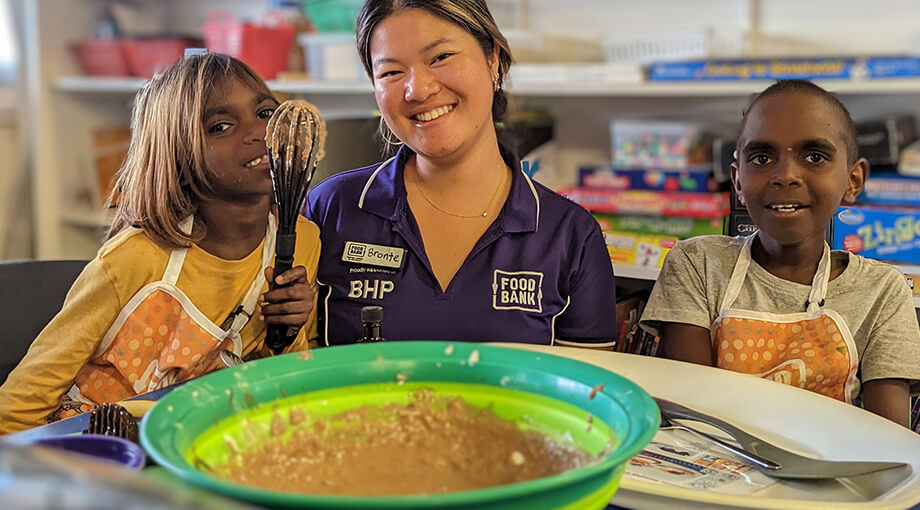 Delivering nutrition education in Fremantle
Nestled in the heart of Fremantle, you'll find a purpose-built training kitchen, but it's not just any kitchen. It's a vibrant community space called the The Healthy Eating Hub. This kitchen is where the magic unfolds, with 71 nutrition education sessions held this year alone, empowering 726 participants with practical nutrition knowledge and skills.
But why take our word for it when you can hear it straight from those who've been a part of it:
"New recipes, healthy affordable and very tasty dishes that can feed the whole family and lunch for the next day. Amazing yet again thank you all."
"I don't have to deprive myself of delicious food for the same nutrition, and it doesn't have to break the bank either. Superb course, very fun and constructive, cheers"
We want to extend a heartfelt thank you to Hawaiian for their invaluable support.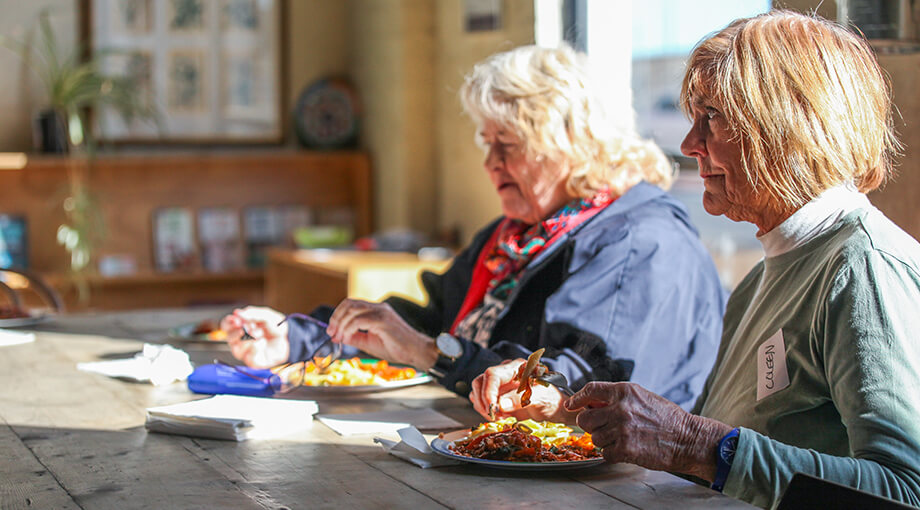 Developing a fee-for-service model
We're on a mission to ensure the lasting impact of our nutrition education and cooking initiatives. How are we doing it? With the launch of our first fee-for-service model that's won the hearts of not-for-profits, local and regional governments and schools. In fact, we've dished out an impressive 78 sessions, benefiting a remarkable 1,134 participants.
Our secret ingredient? Customisation. We craft our programs to meet the host organisation's needs. From comprehensive 4-week culinary adventures that explore healthy eating, label reading, budget-friendly shopping and food safety, to snappy one-off sessions with engaging nutrition presentations and mouthwatering cooking demos—we've got the recipe for success. Better yet, our sessions are tailored to community events including Seniors Week and Anti-Poverty Week to achieve community wellbeing strategies.
We have also expanded our geographical reach by delivering nutrition education and educator training programs in South Australia.
"My son was in town when the sessions were held, when I picked him up afterwards the children who had attended the sessions could not stop talking about how much they enjoyed it. They were looking at the little recipe book they had been given and planning on making some of the meals from the book. The children loved it! I think it was great."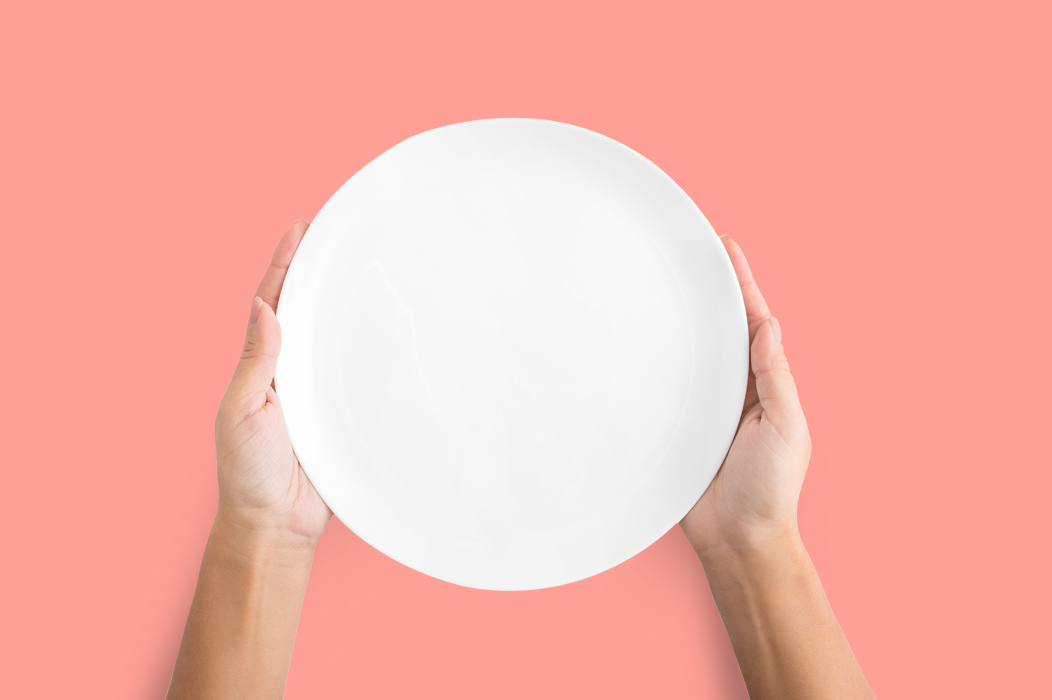 As the cost-of-living crisis tightens its grip, many folks are seeking assistance for the first time. We understand it can be a bit overwhelming, and that's where our incredible volunteers shine. They go the extra mile to welcome both our longtime patrons and newcomers, ensuring their visit is as smooth and stress-free as possible.
But we don't stop there. Advocating on behalf of people in need, we shared our observations of the frontline on TV, radio and print media equating to $4.6 million in free media coverage.
That's not all. Our partnership with Business News and 16 charity allies keeps the spotlight on the incredible work of our not-for-profit sector, drawing the corporate world's attention to the scale and scope of the support sector.
In highlighting our brand reputation, Foodbank is now ranked the 14th most trusted charity nationally, with an 89.0 reputation score. In Western Australia we rank even higher with a reputation score of 92.1.
Foodbank Hunger Report 2022
In a state as rich as ours, how can people be going without? The Foodbank Hunger Report gives us an important look into the true impact of food stress and insecurity, helping us to understand how many people are doing it tough and what barriers people face when accessing the support and food relief that helps.
Our Patrons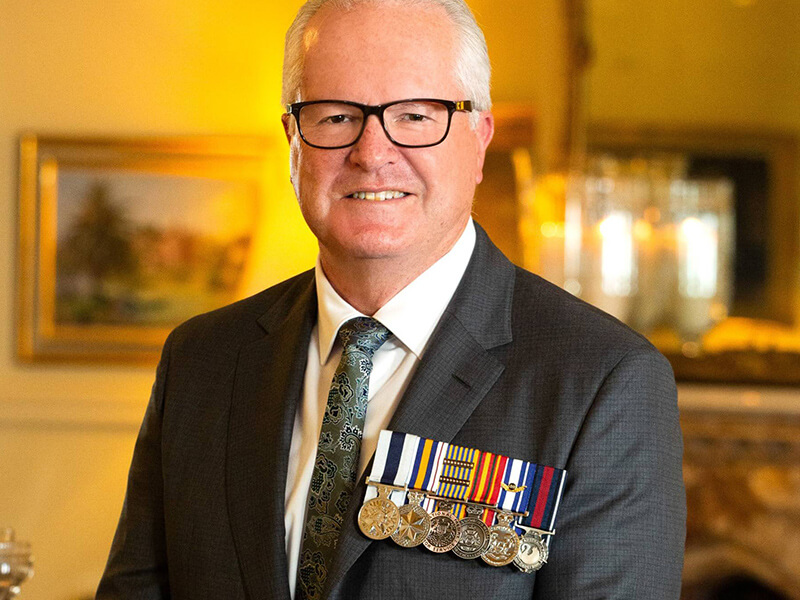 His Excellency the Honourable Chris Dawson APM, Governor of Western Australia
On July 15, 2022, His Excellency the Honourable Chris Dawson APM was sworn in as the 34th Governor of Western Australia.
Our longstanding partnership with the Governor of Western Australia, which began in 2018 with The Hon Kim Beazley AC KStJ at the helm, has been instrumental in championing our food relief efforts and our overarching mission: Feed. Educate. Advocate.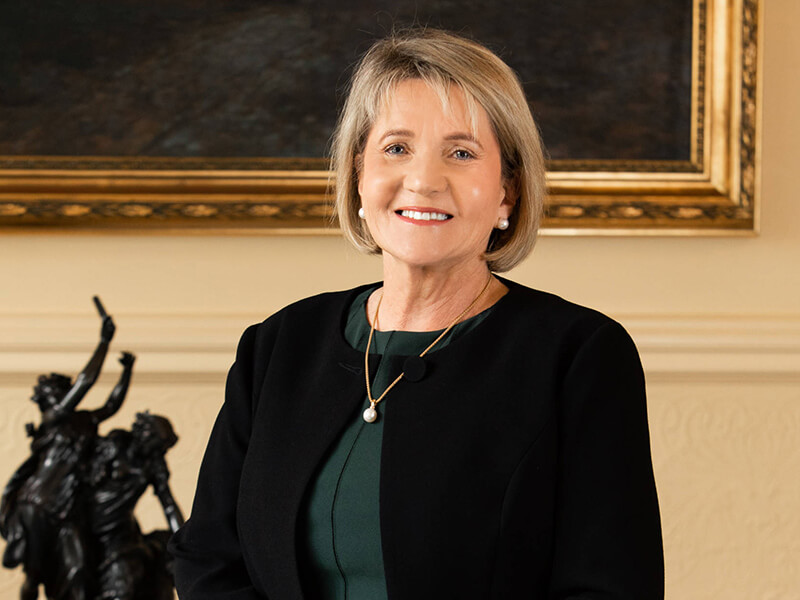 Mrs Darrilyn Dawson
On July 15, 2022, Mrs Dawson joined the Governor as Joint Patron in 2023 so together they could advocate more effectively as Joint Patrons.
We'd like to express our sincere gratitude to The Hon Kim Beazley AC KStJ for his pivotal role as our former Patron. His enduring association and support have been a cornerstone of our success.
Our Ambassadors
Thank you to our ambassadors who support and promote the work we do through their network and communities, widening our circle of impact and support.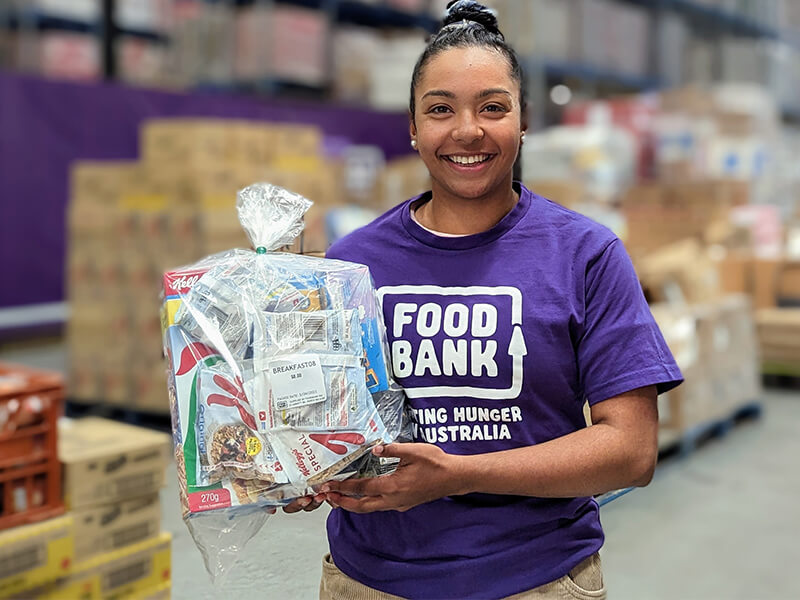 Alana King, Australian Cricketer
One of Western Australia and Australia's most talented leg spin bowlers, Alana represented Australia in the 2022 Commonwealth Games, and was a key member of the Commonwealth Games Gold Medal winning team.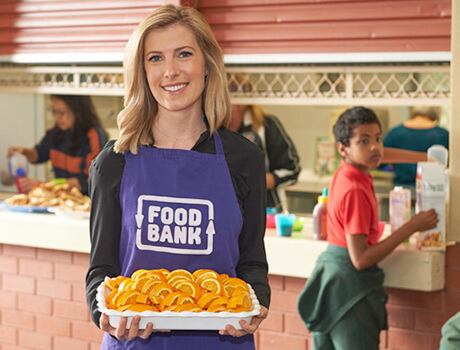 Alice Murray, Senior Reporter
A Senior Reporter with Seven West Media, Alice first encountered us during her coverage of our School Breakfast Program. Impressed by our mission, she quickly became an ambassador for our cause.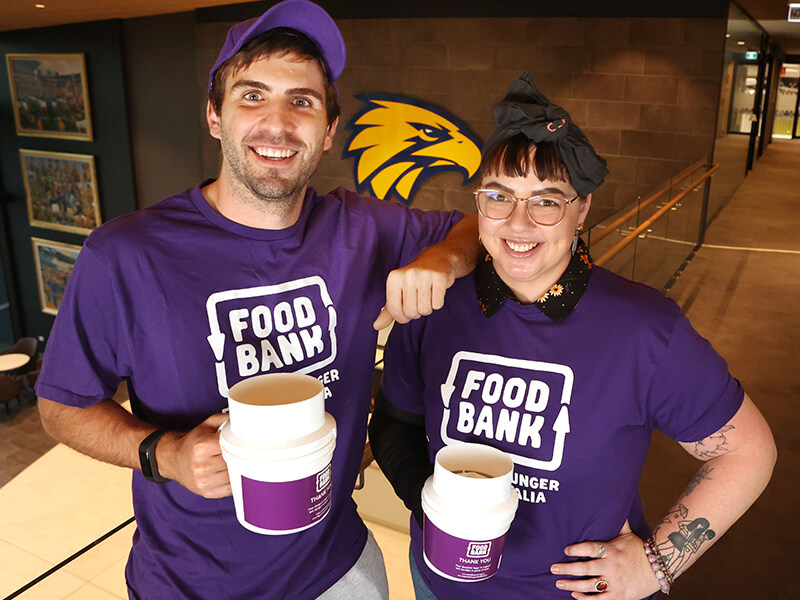 Andrew Gaff, West Coast Eagles
Together with the West Coast Eagles (Foodbank WA supporters for 10 years), Andrew admires us for continuing to provide food relief and support to those who need it most in our communities.
We acknowledge and thank Duc Pham, Founder of Premier Business Network, for his previous role as Ambassador. His passion and support of the work we do has been incredible.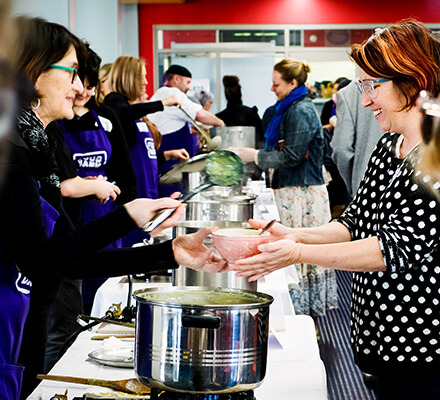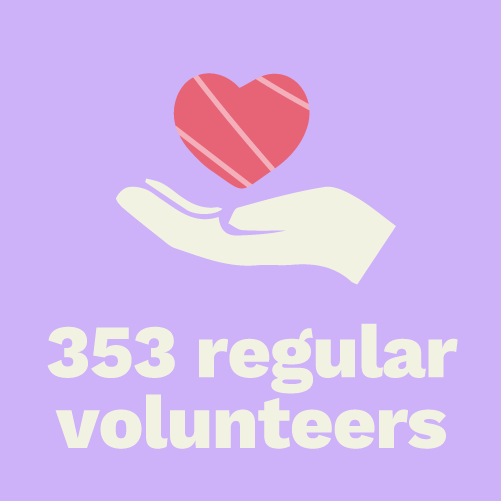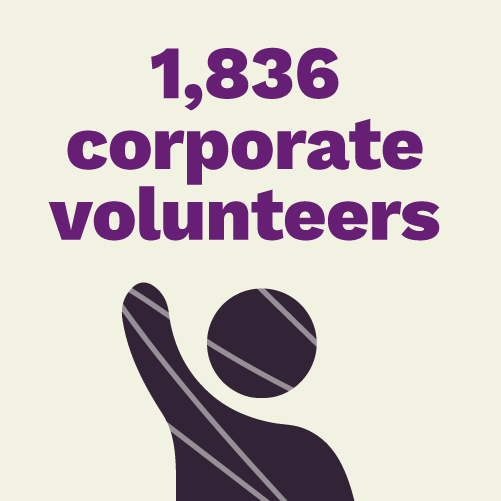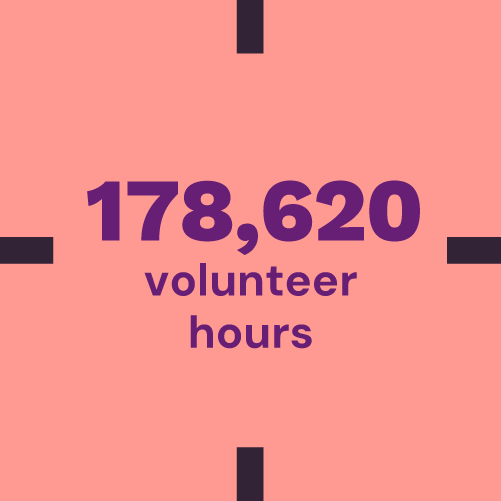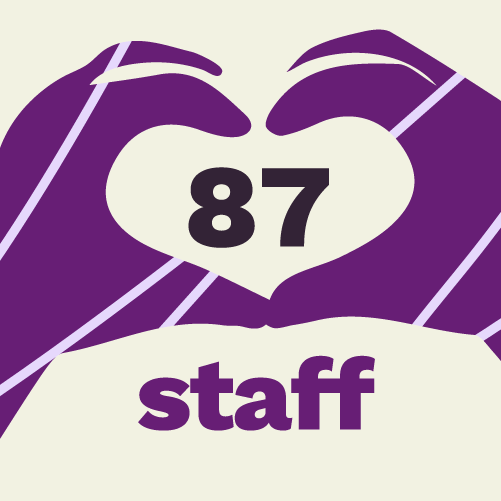 Meet Martin
When Martin isn't soaring through the skies as a pilot, you'll find him dedicating his time and energy to volunteering with us.
His passion for volunteering traces back to his school days, but it wasn't until Martin discovered us that he found a true sense of belonging. "Foodbank has become more than just a place to give back," he shared. "It's a community I love."
"It's a few hours each week where you get to put someone else first."
Find out why Martin loves volunteering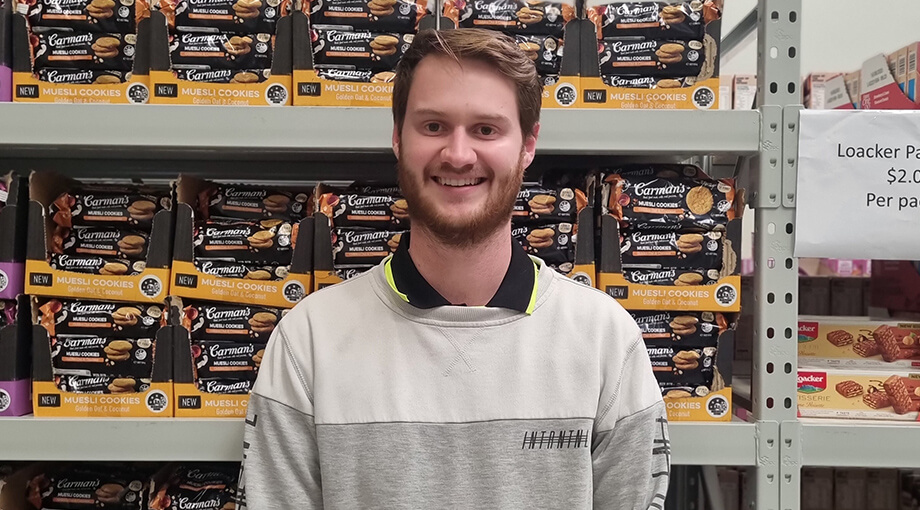 Volunteers
Volunteers are the heart and soul of our mission. Each day, they generously dedicate their time and energy to help those doing it tough, always while wearing a huge smile.
During National Volunteer Week, we had the pleasure of celebrating and acknowledging the invaluable contributions of our volunteers. We extend our gratitude to Herbert Smith Freehills and Dôme Cafes for their support in making these celebrations possible.
A special thank you goes to Bankwest, who have stood by our side with unwavering support for a decade and provided invaluable corporate volunteering commitment. We also thank Volunteering WA for their continued partnership and the 1,836 corporate volunteers who lend their support throughout the year.
We'd like to extend a heartfelt thank you for our dedicated volunteers who achieved remarkable 10-year service milestones this year – Kathy Bailey-Ganner, Faye Clifton, Vicki Cross, Geoff Dixon, Doreen Fennell, Bob Harold, Dawn Jones, Noel Nicholson, Kurt Papp, Laurie Parravicini, Polly Pohoiwi, Pas Riggio, Mark Watson and Jill and Colin Williamson who achieved 15 years of service.
Thank you. We couldn't do what we do without you.
Our People
We are a diverse and professional organisation employing staff across Western Australia.
We would especially like to acknowledge two staff members for achieving long service milestones. Roger Lavell reached 15 years of service and Stephen Bousfield reached an incredible 20 years of service.
We're dedicated to our staff's professional growth, equipping them with the skills and passion needed to fulfill our mission. Thanks to our partnership with the Australian Institute of Management WA, our staff had the opportunity to participate in 59 days of training at AIM WA, along with completing 274 safety training modules this year.
A strong focus on safety
It's easy to say we care about the safety and wellbeing of our staff and volunteers, but we're committed to delivering it. In the past fiscal year, we extended our steel cap boot program to all volunteers and introduced comprehensive safety training videos, providing accessible and consistent onboarding with a clear understanding of our rigorous safety standards for both existing and new team members.
After an extensive review, we chose and developed an online WHS reporting and management system to enhance reporting quality across our network.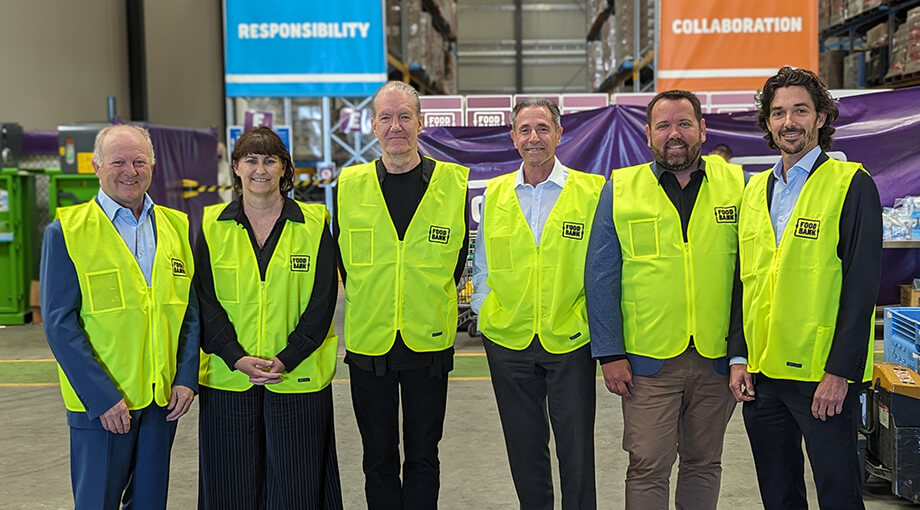 Above: Ian Rakich, Patsy Mitchell, D. John Carlson, Derek La Ferla, Clint Johnson, Paul Branston. Not pictured Vanessa Torres, Dr Christina Pollard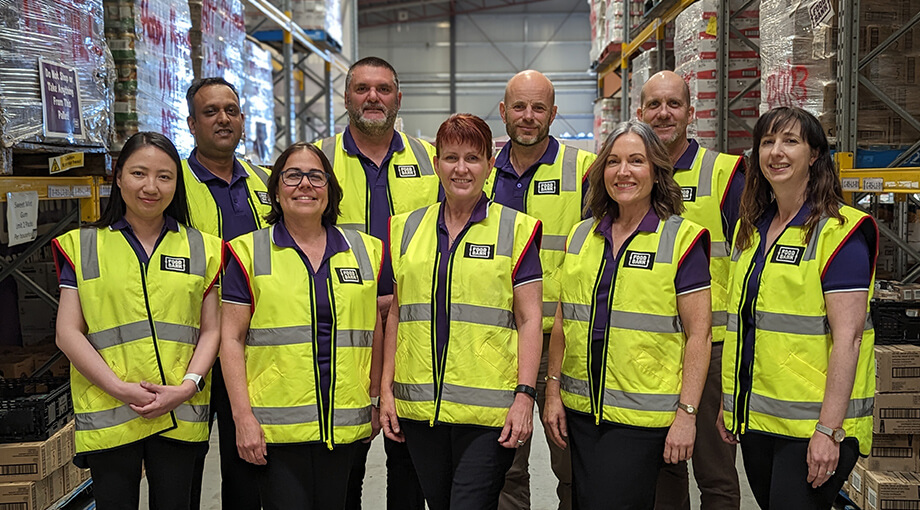 (Back) Ian de Nazareth, Steve Bacon, Mike McLaren, David Warren, (Front) Rene Wang, Fran Ferreira, Kate O'Hara, Jennifer Tartaglia, Moira Aynsley
Thank you to our leadership team for their passion, commitment and dedication to meeting our purpose.
Uniting the community to support Western Australians in need
We want to express our heartfelt gratitude to the Western Australian community and our dedicated corporate partners. A special shout-out goes to our Giving Pantry regular donors, whose monthly contributions are the backbone of our mission, making a lasting difference in the lives of those we serve.
Our community of supporters, both individuals and organisations, generously gave their time, energy and passion to promote the work we do and raise much needed funds and food.
We recognised a remarkable decade of partnership with the Hawaiian Giving Box and Give a Feed campaigns, which continue to grow and flourish.
A special thank you to our sporting community for digging deep to help us put meals on the table. The West Coast Eagles Million Meal Challenge, backed by Mineral Resources, collected 156,162 meals in August 2022 and an astounding 327,216 meals in April 2023. Many thanks to the McCusker Charitable Foundation for their invaluable support of this initiative. Peel Thunder and Perth Glory also rallied behind us, each dedicating one of their home games to our cause.
The return of Empty Bowls brought together beautifully crafted pottery bowls, delicious soup and bread to raise over 48,000 meals and the Perth Business Network's glamorous ball raised 140,000 meals. We showcased our impact at events like the Telethon Family Festival and Kellogg Biggest Breakfast in Bunbury.
Our Meal Makers whipped up 240,000 meals in our kitchen. And, partnering with ABC Gives, we raised a staggering 860,000 meals. Thank you, Western Australia community, for your incredible response.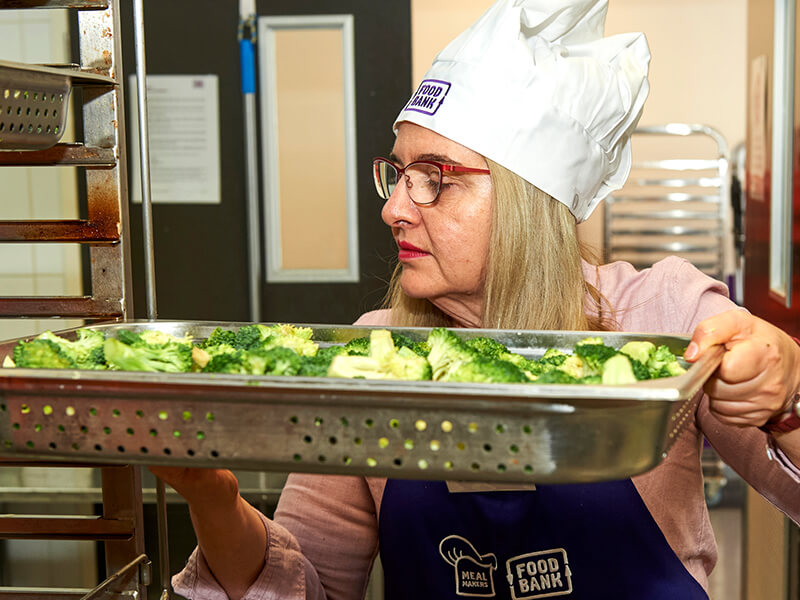 Thank you to our corporate partners
Our corporate partners are vital in helping Foodbank WA get food to people who need it.
View our corporate partners
Society Shapers

Community Builders

Life Changers

Dignity Partners

Pro Bono and Special Branch Partners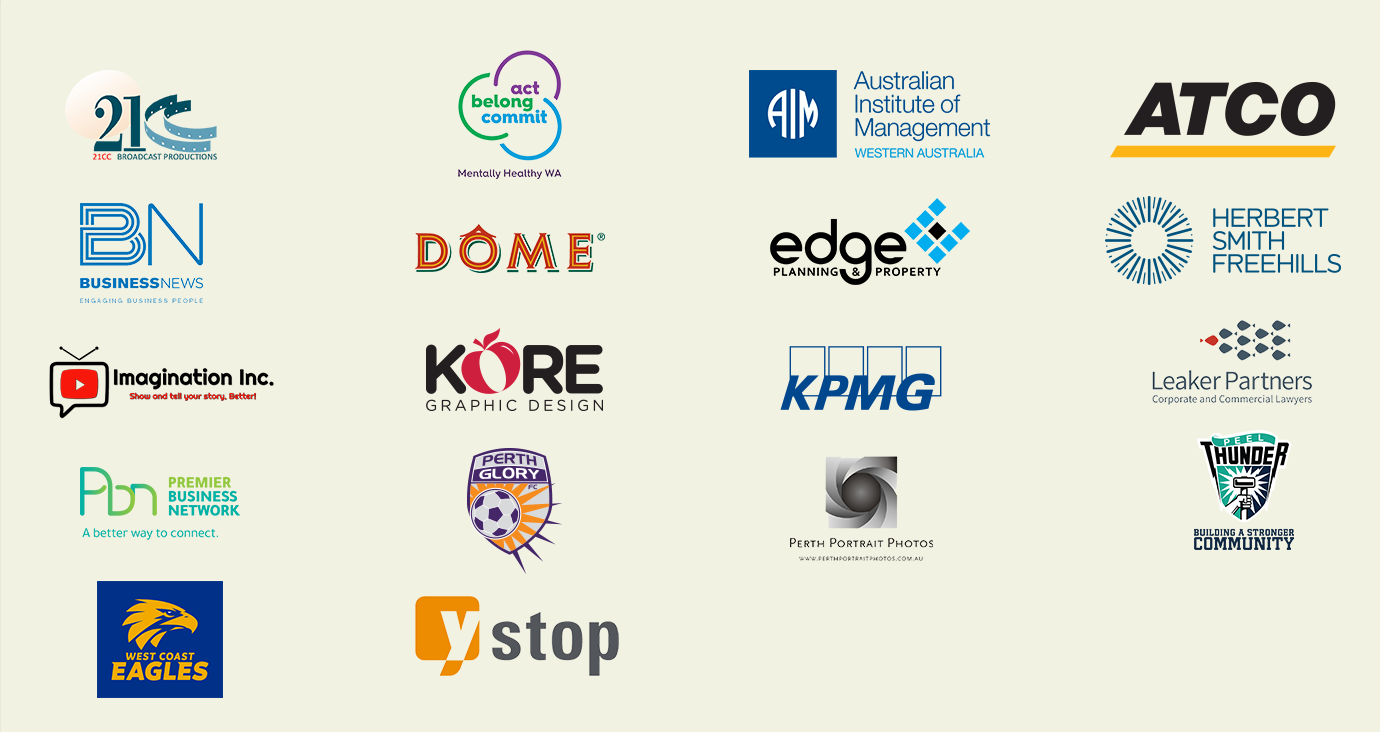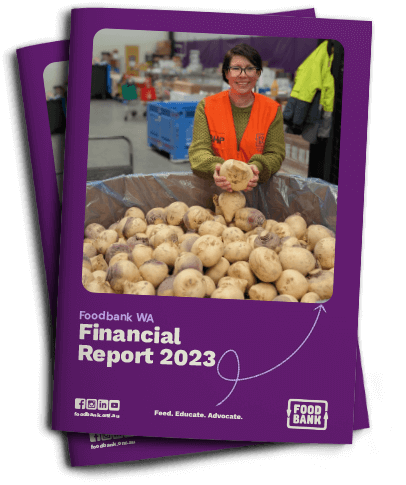 Download the Foodbank WA Financial Report for 2023